Specialists in family immigration
At DP Legal Solutions, we primarily focus on family immigration. We assist families sponsoring their immediate family members to come to the US. We also work on related immigration issues, including assisting our clients with:
Spousal & Fiancé(e) Visas
Immigrant Visas for LGBT Couples
Parents/Children Visas
Sibling Visas
Adjustment of Status
Green Card Condition Removal
Citizenship
Re-Entry Permit
Other Family Based Immigration Matters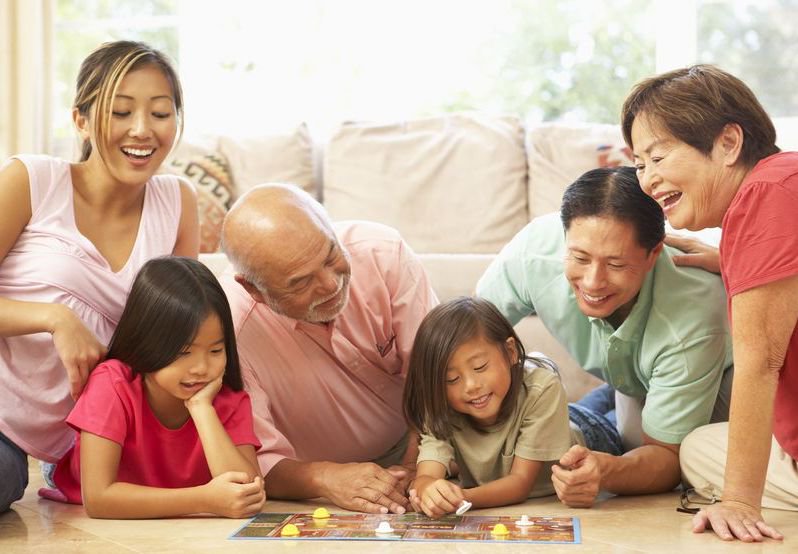 While visa numbers are available, the process remains length
The U.S. government believes in uniting families. To that end, they make visa numbers available for immediate relatives of U.S. citizens. "Immediate relatives" include spouses, unmarried children under the age of 21, and parents. Note that same-sex spouses of U.S. citizens along with their minor children are eligible for the same immigration benefits as opposite-sex spouses.
Obtaining a Green Card is a lengthy process that involves filing detailed paperwork. The petitioner must submit a Petition for Alien Relative, an affidavit of support indicating that he/she has the financial means to support the family member above the poverty guidelines. There are government forms and requirements for submitting copies of passports, pay stubs, birth certificates, mortgage statements or rental agreements that verify stability and financial means. The beneficiary must undergo a background check, a physical examination and an interview at the U.S. embassy in his/her country of origin.
The process can be long and frustrating
While the process is essentially a straightforward one, it can be confusing for those who are not accustomed to dealing with government agencies. Many of our clients start the process themselves, then seek our assistance. If English is the second language, it can become overwhelming.
What sets us apart: First-hand experience with the family immigration program
At DP Legal Solutions, there is one thing that truly unites us all. Each of us immigrated to the U.S. through the family immigration program. We are uniquely able to assist our clients with their family immigration matters because we have been through every step of the process ourselves. We have been helping unite families since 2001.
A final note
Unfortunately, immigration has become a highly contentious issue with an uncertain future. We are constantly confronted with tragic stories about roundups of those who have lived here for many years, holding steady jobs, owning businesses, paying taxes and raising their families—who now being deported. We do not yet know the extent of immigration reform, but there is no question that it is more difficult to gain entry into the U.S. and to obtain a coveted Green Card. Sponsoring an immediate family member has always been a lengthy process, but the time frames are becoming longer, the process more tenuous. If you are planning to sponsor a family member for a Green Card, we encourage you to do it as soon as possible.
ADDITIONAL IMMIGRATION SERVICES
Green Card Condition Removal
Foreign nationals married to U.S. citizen spouses for fewer than two years when they either arrive in the United States on an immigrant visa or are approved for a Green Card will begin life in America as conditional rather than permanent residents.
Green Card conditional status is predicated on verifying that getting a Green Card was not the motivation for getting married. Removing the conditions requires submitting Form I-751, Petition to Remove Conditions on Residence. A Green Card's expiration date is also the date of the second anniversary as a conditional resident. By not applying to remove the conditions in time, it is possible to lose the conditional resident status and be removed from the country.
In those cases where someone is no longer married to his/her spouse or has suffered abuse by a U.S.-citizen or lawful permanent-resident spouse or parent, it is possible to remove the conditions by providing evidence that leaving the United States would cause extreme hardship. We can assist our clients with forms and documentation that build a case for their staying in the U.S.
Reentry Permits
USCIS issues a Reentry Permit to a U.S. lawful permanent resident (LPR) or a conditional permanent resident to reenter the U.S. after being out of the country for an extended period. In general, LPRs are expected to reside in the U.S. on a permanent basis. However, when LPRs need to travel frequently or reside abroad for extended periods, the reentry permit allows them to maintain their status.
A reentry permit helps prevent several problems:
If you are absent from the U.S. for one year or more, your reentry permit can become invalid.
If you take up residence in another country, your U.S. permanent residence is considered abandoned for absences shorter than one year.
A reentry permit assures that its holders did not abandon their U.S. permanent residency.
Citizenship Issues
DP Legal Solutions frequently assists clients who are experiencing difficulties applying for U.S. citizenship. There is a wide range of issues that can disqualify or stall an application—including unpaid back taxes and child support or criminal activity. For the most part, USCIS looks at the last five years of an applicant's life. They run a background check to confirm good moral character. If there are irregularities, it may derail the process.
Disclaimer
We are not attorneys. We can only provide self-help services at your specific direction. DP Legal Solutions is not a law firm, and cannot represent customers, select legal forms, or give legal or tax advice. Services are provided at customers' request and are not substitute for advice of a lawyer. Because legal needs vary from individual to individual, you should seek the advice of trained professionals if you have any questions regarding your particular legal matters. Prices ALWAYS do not include court costs.
DP Legal Solutions
2016 Lewelling Blvd
San Leandro , CA 94579
Mon to Fri : 9:30am to 5:30pm
Saturday : 10:00am to 4:00pm
Sunday: Closed
Phone : (510)-346-5686
Fax : (925)-459-6789