GREEN CARD
1. Regular Green Card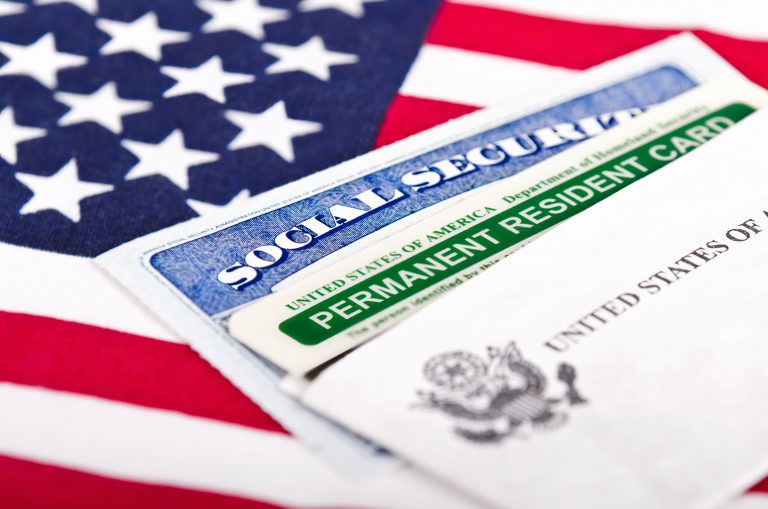 Your regular Permanent Card (Green Card) subject for renewal every 10 years. You could submit a signed and complete Form I-90 with an applicable fee to renew your Green Card.
Once submitted, in within 2 weeks, USCIS will send you a first NOA to acknowledge of receipt of your application and fee payment.
NOA2 will be mailed to you in next 2 to 4 week to provide you date and place for a biometric appointment where you will have photo and fingerprint taken.
In next 6 to 9 months, if your application is approved, USCIS will mail you a new Green Card with another 10 year validity. If your application for renewing your green card is denied, you will receive a letter that will tell you why the application was denied. You will not be allowed to appeal a negative decision. However, you may submit a motion to reopen or a motion to reconsider with the same office that made the unfavorable decision. By filing such a motion, you may ask the USCIS office to reexamine or reconsider its decision.
You also use Form I-90 to apply for a replacement of your Green Card due to of lost, damage, incorrect information or name change.
2. Conditional Green Card (Two Year Green Card)
DO NOT USE Form I-90 to apply for removal of your Conditional Permanent Card.
If you are a permanent resident who was granted conditional permanent resident status, you are required to file a petition to remove those conditions within 90 days of your card expiring.
If your conditional status was based on a marriage, file Form I-751, Petition to Remove Conditions on Residence.
If your conditional status was based on being an investor or entrepreneur, file Form I-829, Petition by Entrepreneur to Remove Conditions on Permanent Resident Status.
If you do not file the petition to remove the conditions before your card expires, you may lose your permanent resident status
Disclaimer
We are not attorneys. We can only provide self-help services at your specific direction. DP Legal Solutions is not a law firm, and cannot represent customers, select legal forms, or give legal or tax advice. Services are provided at customers' request and are not substitute for advice of a lawyer. Because legal needs vary from individual to individual, you should seek the advice of trained professionals if you have any questions regarding your particular legal matters. Prices ALWAYS do not include court costs.
DP Legal Solutions
2016 Lewelling Blvd
San Leandro , CA 94579
Mon to Fri : 9:30am to 5:30pm
Saturday : 10:00am to 4:00pm
Sunday: Closed
Phone : (510)-346-5686
Fax : (925)-459-6789