DRE# 02078716
(510) 746-6914
peterl@dplegalsolutions.com
PETER LUONG
Owner / Team Lead
Peter is an attorney from Vietnam with a special passion for justice for the powerless. He currently owns a legal firm in San Leandro, CA, called DP Legal Solutions, helping countless people finding hope again through justice. He is known for his genuine passion, integrity, and all-in attitude for his clients. The client's BEST interest has always been Peter's FIRST and ONLY priority
MICHAEL SWIFT
Broker / Listing Specialist
AS both marketing specialist and Master Certified Negotiation Expert (MCNE), with over 28 years of experience, Michael brings the expertise necessary to help homeowners consistently sell their homes for top dollar. His market-proven, 118-point home-selling process typically sells homes for up to 18% more than neighborhood averages.

DRE# 01135478
(510) 346-5686
michael@dplegalsolutions.com

CRAIG EINSOHN
Expert Advisor/Buyer's Agent Manager
Craig has been a licensed Realtor since 2005 and has been with the Micheal Swift Team since March 2010. He holds the following designations: CDPE, NAEA, CHBA, CNE and is also a Notary Public. He loves working with first time home buyers amd finds it rewarding when he gets his buyer's a house he knows they will love and be proud of for years to come! Craig is never afraid to go to bat for his clients, especially his VA and FHA buyers, as he knows how hard it is to get those types of offers accepted. He is definitely the agent you want working on your behalf.
TARA SWIFT
Buyer's Agent
When Tara met Michael, she worked for Honest Tea, a subsidiary of Coca-Cola. She was consistently the Number 1 or 2 salesperson out of a team of 20 because of her ability to always go the extra mile to make sure her clients were well taken care of. Tara left the workforce to raise their 2 children but has been involved in helping Michael with building the business over the last 6 years. Presently Tara is a buyer's agent on the team and helps our buyers find the best deals.

MAHESH GUNAMPALLY
Buyer's Agent
Mahesh's philosophy is to deliver excellent customer service and the highest value possible to his clients. He believes that life is about relationship built on trust and commitments. He is passionate about real estate and enjoys helping clients find the home of their dreams. He looks at each transaction not only as a person decision but as a financial investment which brings the best value for his clients. His international upbringing helps him relate to everyone he meets on the personal level. Mahesh and his family settled in the Bay Area after he fell in love with the energy, creativity and possibilities it has to offer.

JULIA PRITCHARD
Director of Operations
Julia works closely with the team as their Director of Operations. She plays a pivotal role in helping maintain ongoing business activities, real estate transactions and marketing strategies. In additions, she keeps our Customer Relationship Management (CRM) system in order and up to date. She assists with keeping in touch with past and potential clients through real estate market updates, postcards, newsletters, videos, etc. She is the go-between for all the team members and keeps the machine oiled and operating efficiently, so our clients get the quality service they deserve.

SHELLY SNAPP
Property Preparation / Listing Coordinator
Shelly works closely with Michael, as well as with our trusted vendors and Transaction Coordinators. Among other things, Shelly acts as a concierge when you sell a home with the team, marking sure all appointments are made and will be with you through the home preparation process. She coordinates with inspectors, contractors, stagers, professional photographers, and others to get the home ready to sell. Her goal is to make the listing transaction as seamless and perfect as possible for our clients.

ERIN BLACK
Transaction Coordinator
The DP Team is fortunate enough to have the best Transaction Coordinator on our team! The Transaction Coordinator (or 'TC') is the liaison between the agents, clients, escrow companies and mortgage brokers during a real estate transaction. We are proud to have her on our team as she will make sure that all contracts and timelines are adhered to and that the administrative tasks are managed more efficiently.

IRA RAJPUT & PAYAL SHAH
Home Designers & Professional Stagers

With degrees in Design, Ira and Payal have the experience and knowledge necessary to turn average home into one truly amazing! Whether you are a buyer looking to upgrade a newly purchases home or a seller looking to increase the value before putting the home on the market, Ira and Payal are your girls. They offer customized, unique design, planning and staging solutions as well as consultation for clutter management, organizing and rearranging of furniture to make an inviting space that you will love. Best of all, they have their own team of contractors for any type of remodeling project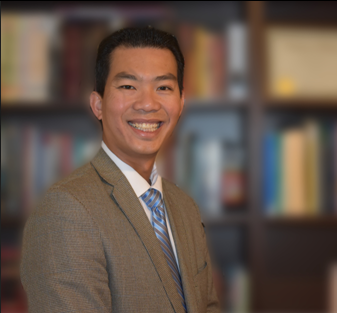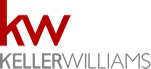 Keller Williams Tri-Valley
2300 First Ave, #316, Livermore, Ca 94550
www.dplegalsolutions.com
Phuong D. Luong (Peter)
REALTOR
DRE# 02078716
C: 510-746-6914
O: 510-346-5686
Probate Sale Expert
Phuong D. Luong (Peter)
REALTOR
DRE# 02078716
C: 510-746-6914
O: 510-346-5686
Probate Sale Expert